Careers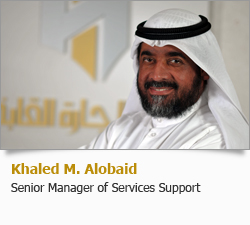 We value our people. Our value comes from them.
Welcome to Ijara House Holding's careers page. Please take some time to explore and find out more about what makes us one of the largest, respected and progressive sectors of vehicle leasing and public auctions in the Arabian Gulf region.
Discover a career with us. Ijara House holding operates mainly in Arabian Gulf countries. In addition to being one of the major private employers in Kuwait and the Arabian Gulf, we also have employees regionally based in United Arab Emirates, soon in Bahrain, and internationally in the United Kingdom.
We value our people. Our value comes from them.
That's why we at Ijara House Holding Company are aware of the importance of the human resources and its impact on the productive efficiency of the company, therefore we always develop and update the Human Resources sector and employ the latest technology to serve them. This form of interest and care of our employees has reflected the successes of the company and achieving its objectives.
At Ijara House Holding, we are continually seeking dynamic and motivated individuals to join our organization at all levels within Kuwait and in a number of countries. Our company has a proven track record of capitalizing on employees' skills and abilities to reach their maximum potential. We are constantly interested in experienced and dedicated professionals for all our market segments.
We would also like to invite you to come back to our website regularly and see what's new and also fill the following form and attach your CV or resume' and our human resources department will get back to you as soon as possible.