Business Opportunities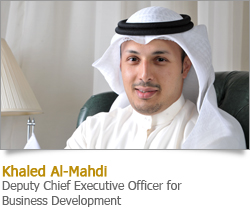 Ijara House Holding Company is a vast group of companies involved in different sectors in the global industry.
Our on-going search for business opportunities is core to expansion of the company's activities and fields of business.
With a range of different activities, including automotive leasing, auctions and many more, Ijara House Holding Company, actively seeks to attract business opportunities in different sectors. We are always ready to adopt winning ideas, provide success factors, and implement the developments necessary to bring them to reality.
The added value that we can provide, via our highly successful subsidiaries, ensures a dynamic manpower, high standards and friendly work environment in which our team are able to help young and growing business achieve agreed goals and targets, high rates of success and increased market value.

At Ijara we believe that we have a duty to support society and its individuals, specifically in the initiatives of new and formative projects that address the needs and variables of an ever-changing market.
You have the idea, we have the solution.
Contact us at the following e-mail address:

bo@ijarahouse.com