Al-Itihad Auction Co.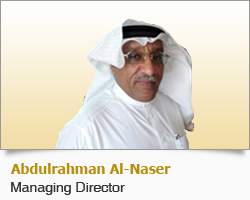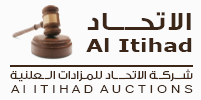 Ijara capital investment acquired Al-Itihad Auto Auctions, one of the biggest auto auctioneering companies in the United Arab Emirates, in Dubai. It is also planning to enter other markets in the Arabian Gulf area, via new acquisitions and alliances as part of a strategic plan to be in pole position in the auctions sector in the region.
Created in 2007, Al-Itihad Auction has from its inception been a well-respected and proven auction company that consistently sets standards to lead the industry.
In 2010 Al-Itihad became a member of Ijara House Holding companies in a strategic Alliance. Al-Itihad's unique business strategy is based on a results-driven philosophy, bringing together fleet vendors and buyers in a professionally operated auction environment.
Business at Al-Itihad is customer driven and the application of a targeted strategy makes it a leader in the auction system throughout the Arabian Gulf Co-operation Council (GCC). Al-Itihad specializes in offering comprehensive services that ensure successful partnerships and unsurpassed service quality.
Those services include.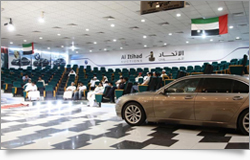 Auctions
Our Auction Facility at Al Qusais, Dubai - a premier Central location with theatre designed auction hall accommodating over 400 people - is only 13 Km from Dubai Down Town, 5 Km from Dubai Airport.
We operate weekly car auctions, in addition to LCV, HCV and plant & machinery auctions. Importantly, we have a buyer-base that is spread throughout United Arab Emirates, GCC countries, Middle East and Europe and who attend the physical auction.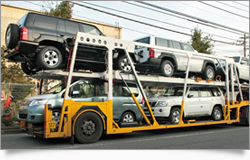 Vehicle transportation and logistics
We always seek the optimal means of providing fully integrated service, along with our auctions 'services. One of the essential services is logistics, where we take the initiative of handling the transfer of cars from and to the auction site, as well as shipping your cars to the destination of your choice. Being away from our site does mean only one thing: we can always deliver your requirement wherever you may be.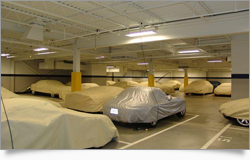 Storage
Alitihad also offers a car storage service; specially designed locations and warehouses accommodate the needs of companies and establishments for storing their cars in a safe place.
Vehicles appraisal
A specialized and highly qualified team of professionals is in charge of checking, processing official documents, and test-driving the cars prior to their entry into any auction. This helps to ensure that our clients' requirements are met satisfactorily and efficiently.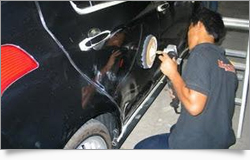 Polishing and Cleaning
The polishing and cleaning service is considered as the final stage before a car is sent to auction. Initial checking, cleaning, polishing, and overhauling are handled by a team of conscientious professionals who take great pride in their work.
Clients can take advantage of any of the above services prior to auction.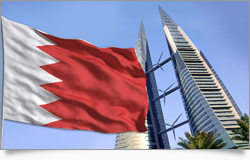 Al-Itihad Auction Company – In Bahrain
With the launch of Gulf Auction Group in Dubai, UAE in 2010, an expansion project has been placed to have presence in all GCC countries, with initiation of the expansion in Bahrain during 2012. Offering auction services benefiting automotive agencies, banks, leasing companies as well as finance and insurance companies. This is a cornerstone in launching the project through the GCC region which will be fully active in Bahrain at the end of 2012. Bahrain which is a promising market for us to offer our high level services in logistics, appraisal, polishing and cleaning as well as the implementation of our auction standards.
Get our latest offers and news by sending us your email address to :

latestoffers@alitihadauction.com
Alitihad Auction
PO Box 83860,
Dubai,
United Arab Emirates.
Tel : +971 4 257 9100
Fax : +971 4 257 9651
Email : info@alittihadauction.com
www.alittihadauction.com